So, you've written a book and you're now ready to take that next step. The prospect is exciting, but where do you begin? What is the "next step"?
Book publishing for beginners can be a daunting task. There are many avenues from which to choose as you finalize your manuscript, making sure it's properly formatted and ready to show to potential publishers. As you continue polishing your work, there are a few questions you must ask yourself:
Before you decide how you'll introduce your book to the masses, it must be completely finished. If it's not, you'll need to address those issues first. Once you can answer "yes" to all of the above, your next decision is a big one. Namely, what are your publishing options? Where do I begin?
Publishing Options
Traditional Publishing Companies
The Big Five represent the top publishing companies in the United States.
They are:
Of course, the dream of every writer is to be published by one of these top five publishing companies.
Other notable publishers include:
If you're lucky enough to be solicited by a top publishing company, your book will be in excellent hands with all the bells and whistles, including advances in royalties and relief from the burden of costly expenses required to get your book into perfect form and ready to hit the bestseller lists.
How do you get the attention of these elite publishers?
As romantic as it sounds, getting your book accepted by the best-of-the-best, is nearly impossible, unless you're already someone with a large platform, such as a Hollywood star. Your book must be solicited by the company, not the other way around. They do not take unsolicited manuscripts. Their message is this: do not call; do not write; and certainly, do not send us your manuscript.
One possible way to get their attention is by building your author platform via social media. The problem with this option, is it takes a long time to get enough followers for the big-time publishers to take notice, if they do at all.
Another option is to sign on with a reputable agent or publicist who may have access to someone associated with one of The Big Five. A proper agent should be your most staunch advocate, working hard to lay your manuscript in front of those who matter.
So far, things aren't sounding very optimistic, right? Don't give up yet!
Your next option:
Small Press Publishing Companies (Hint: Beware)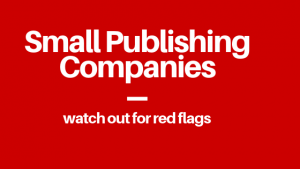 There are many reputable small press publishing companies with extensive experience and success in the book publishing market. If this is a route you are considering, I recommend you search for the top companies in your area and reach out to them for their requirements.
Beware of the many fly-by-night publishing companies, often consisting of a single person making claims of great success, without results to prove it. They often use high-pressure sales, promising dream-come-true outcomes in order to entice you into signing on with them. Watch out for promises that sound too-good-to-be-true, especially if the costs are high.
No matter the route you choose, it is imperative you have someone look over any contract before signing. You'll want to make sure you're not giving up the rights to your book or losing potential royalties.
Beware

of

Red Flags

When Using Small Publishing Companies
Red flags include: high fees, no advance, and one-sided contracts. Companies who push contracts on you that transfer your exclusivity rights to them and/or include questionable costs should be avoided. I've heard horror stories of supposed publishing companies stealing the right to their clients' books, doing little work for their exorbitant prices, or leaving writers in the lurch, including taking years to get books ready for the market, or even worse, failing to follow through to the finish line.
Beware of costs.
Publicists can cost you thousands of dollars for marketing that essentially includes mass emails, or spamming via social media to people who don't really care about your particular book. These marketing techniques are not worth the money. Other potentially prohibitive costs include printing and shipping costs. The last thing you want is a basement full of unsold books collecting dust.
Self-Publishing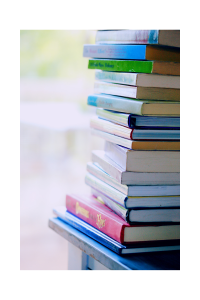 The final publishing route, self-publishing, is highly popular, and the option most likely to work for you. Many people choose self-publishing because the first two options are simply out of reach for the average Joe.
The good news, is there are many reputable online self-publishing platforms that offer enticing book publishing packages, including professional editing, book cover design services, as well as publishing and printing/distribution services. Most also offer ebook setup and distribution.
Top Indie Publishing Platforms
The top indie publishing platforms allow authors options to do most of the "heavy lifting" to save money and time.
They include:
If you prefer to be more hands-on to save money, the following are your best options:
E-books and Physical Books:
Amazon's KDP (Kindle Direct Publishing):
Amazon's KDP is by far the most popular self-publishing platform for both e-books and paperbacks. One thing to be aware of is, if you see articles regarding Amazon's CreateSpace, you should know that that platform is no longer available. All of Amazon's publishing is now done via KDP.
It's user-friendly and intuitive program produces high quality books, and of course, it doesn't hurt that it's the largest seller in the world. In addition, you can opt in to publish your books exclusively with the KDP Select program. With this option, you can use marketing programs such as offering your e-book for free. This gives your book some attention in the saturated book market. The biggest downfall for KDP is that you are unable to publish high-end hardcover books. Paperback covers will be your only option for physical book publishing.
E-books only:
The following platforms handle e-books only:
Kobo (Canadian e-book and audiobook seller with worldwide distribution);
Apple Books where you can publish your e-books, aka iBooks on Apple. These platforms keep a percentage for themselves and send you your royalty share.
Additional e-book distributors include Draft2Digital and Smashwords
With no upfront costs and 80-85% royalties, these two platforms are excellent options to get your e-book distributed to tons of markets. Smashwords' requirements are a little daunting, and Draft2Digital is fairly user friendly. Those new to the publishing world will quickly learn that there are many nuances and differences between them. I recommend some additional research before making your e-book publishing selection.
Royalties
Royalties vary across the board for the platforms listed in this article. As an example, Amazon KDP for self-publishing, offers 70% royalty for e-books priced between $2.99 and $9.99 (and as available in the selected countries/territories) and 60% royalty for print-on-demand paperback books.
Summary
As you can see, there is much to learn about the book publishing industry and it can be overwhelming. Do not let this sway you from the dream of publishing your book. Take it one step at a time and you'll be fine. Don't rush through this stage. It's important to educate yourself as to all the options available so you select the method that best suits you.
Stay tuned for more tips on getting your manuscript finalized and ready to publish. Feel free to leave a comment.
I hope you enjoyed this post. Thank you for visiting!
Maureen Bartone